Purchase of company HQ through Funding for Lending
A company has used £120,000 commercial mortgage provided by NatWest through the Government's Funding for Lending scheme to buy its warehouse and offices.
First Fix Supplies, based in Sheffield, South Yorkshire, specialises in supplying electrical and mechanical products for the construction sector. Director Denis Doyle bought the company in 2010 and has more than doubled its turnover and retained all of its customers since the management buyout.
He now wants to adapt the company's warehouse and offices to meet First Fix's needs and business aspirations and to provide a stable future for the company.
Doyle worked with NatWest Relationship Manager Graham Nevin to secure a £120,000 commercial mortgage through the Funding for Lending Scheme.
Doyle said: "I think it's important to have a strong relationship with your bank manager rather than with the bank itself. I have been working with Graham now for three years, I know he is experienced and I know that he will do his best to help the business in any way he can. For this reason, I look forward to continuing to work with him in the future."
NatWest is providing new loans to more than 4,000 businesses a week, and RBS Group has allocated £3.42bn to over 21,000 businesses through the Funding for Lending scheme since its launch in August 2012.
Nevin said: "Denis has grown First Fix Supplies by offering the very best service to his customers and with Denis at the helm, I know that the business will continue to grow."
Latest news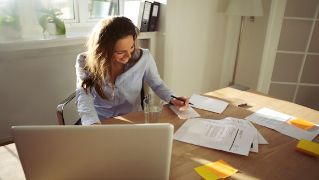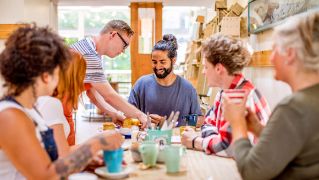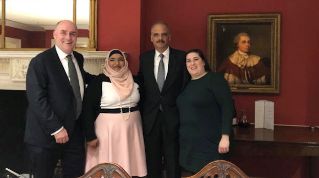 RBS Multicultural Network meets Eric Holder, 82nd US Attorney General
Simon McNamara, RBS Chief Administrative Officer and Executive Sponsor of the RBS Multicultural Network, recently hosted an event in discussion with Eric Holder, the first black US Attorney General. They discussed career, ethnicity, diversity and even a little bit of politics. At the event, Eric Holder shared his wisdom and experience with attendees from the RBS Executive committee and RBS Multicultural Network. Simon McNamara blogs about his experience meeting Eric, a BAME role model, and why diversity is so important to RBS.