Bond Support Scheme helps UK firm expand internationally
NatWest has enabled a Midlands firm to expand internationally by accessing working capital through the Government's Bond Support Scheme.
International exports form a core part of the turnover for FMA Process Engineering, a project management, process design, automation systems integration and consultancy business.
Managing Director Terry Clough wanted to expand business opportunities with existing customers and develop new customers, but releasing working capital to enable FMA to pitch for bigger, higher value contracts had presented a barrier.
But with the help of Ian Fletcher, International Manager at NatWest's Birmingham office, Clough submitted successful applications to the Bond Support Scheme to fund four new contracts worth more than £4m.
The scheme was launched by UK Export Finance (UKEF) to help exporters raise contract bonds such as advance payment guarantees (APGs) and performance bonds.
Against an APG, the scheme provides UK businesses with the ability to access working capital required to undertake overseas contracts by providing a guarantee for up to 80%. The schemes provide guarantees of at least 50% for other contract bonds.
Clough said: "The Bond Support Scheme gave us the freedom to focus on developing our business, growing our customer base whilst improving the service we offer. We can be more aggressive about our growth plans now.
"Our close relationship with Ian and his team at NatWest meant they understood our business and where we really needed support. Half the problem for SMEs is knowing that schemes like this are available - and having the expertise to access them. Ian was proactive about supporting all stages of the process and worked hand in hand with us to achieve our objectives."
The new contract wins and facilities to tender for a wider range of overseas and UK contracts means FMA is looking at annual double digit increases in turnover over the next three years. FMA has taken on six new team members in the last four months and plans to recruit a further four in the next three months.
Fletcher said: "With businesses still looking to adapt and succeed in the tough economic environment, support like the Bond Support Schemes brings real benefits. It gives exporters that advantage when looking to capitalise on international markets."
Latest news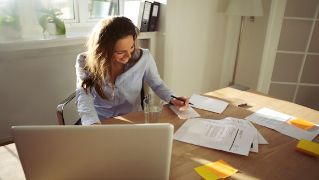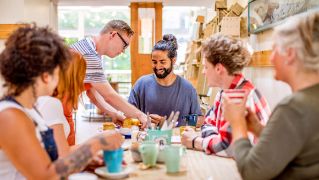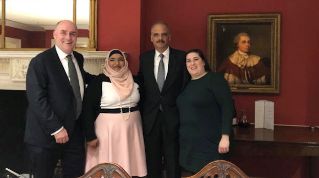 RBS Multicultural Network meets Eric Holder, 82nd US Attorney General
Simon McNamara, RBS Chief Administrative Officer and Executive Sponsor of the RBS Multicultural Network, recently hosted an event in discussion with Eric Holder, the first black US Attorney General. They discussed career, ethnicity, diversity and even a little bit of politics. At the event, Eric Holder shared his wisdom and experience with attendees from the RBS Executive committee and RBS Multicultural Network. Simon McNamara blogs about his experience meeting Eric, a BAME role model, and why diversity is so important to RBS.