Two thirds of RBS structured finance of energy sector goes to renewables
New analysis shows more than two-thirds of RBS's structure financing in the energy sector last year was to renewables projects. The figures are revealed in the bank's 2012 edition of its "Our financing of the energy sector" report, released today.
The document provides detailed information on RBS Group's lending to the energy sector, and the activities of its energy clients, in the context of sustainable development. RBS aims to set a benchmark for financial services disclosure around this topic.
The key points to emerge from the 2012 data analysis are:
68% of RBS structured financing in the energy sector was to renewable energy projects in 2012, with gas accounting for 15% and oil 13%
Across the whole of RBS, 2.8% of total lending is committed to the energy sector (including both the Power and Oil & Gas sectors)
For the second year running, RBS loaned more than any other bank to renewable energy projects in the UK. They were also ranked third in US renewable energy lending
Andrew Cave, Head of RBS Group Sustainability, said:
"Stakeholders and investors have been very supportive of our efforts to disclose more information on our energy lending, providing positive feedback on previous versions of this report. We are committed to continuing this high level of data disclosure, and with the report now in its third year, stakeholders can see the changes in our business. For example renewables is taking a much bigger share of our structured financing."
Latest news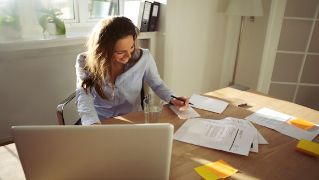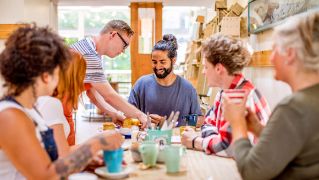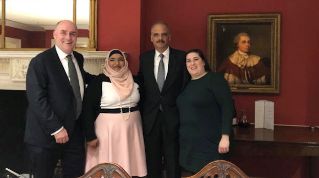 RBS Multicultural Network meets Eric Holder, 82nd US Attorney General
Simon McNamara, RBS Chief Administrative Officer and Executive Sponsor of the RBS Multicultural Network, recently hosted an event in discussion with Eric Holder, the first black US Attorney General. They discussed career, ethnicity, diversity and even a little bit of politics. At the event, Eric Holder shared his wisdom and experience with attendees from the RBS Executive committee and RBS Multicultural Network. Simon McNamara blogs about his experience meeting Eric, a BAME role model, and why diversity is so important to RBS.