Annual results 2012 Summary
28th February 2013
Video: Stephen Hester reviews 2012
Key highlights
RBS reports a 2012 operating profit(1) of £3,462 million, up from £1,824 million in 2011
Core RBS 2012 operating profit £6,341 million versus £6,045 million in 2011
2012 Core return on tangible equity 10%
2012 pre-tax loss of £5,165 million, after £4,649 million accounting charge for improved own credit
Core Tier 1 ratio 10.3%, loan:deposit ratio 100%, Non-Core assets down to £57 billion
For more information, see our results centre.
Notes:
(1) Operating profit before tax, own credit adjustments, Asset Protection Scheme, Payment Protection Insurance costs, Interest Rate Hedging Products redress and related costs, regulatory fines, sovereign debt impairment, interest rate hedge adjustments on impaired available-for-sale sovereign debt, amortisation of purchased intangible assets, integration and restructuring costs, gain on redemption of own debt, strategic disposals, bank levy, bonus tax, writedown of goodwill and other intangible assets and RFS Holdings minority interest and includes the results of Direct Line Group on a managed basis, which are included in discontinued operations in the statutory results ('operating profit'). Statutory operating loss before tax was £5,165 million (2011 - £1,190 million) for the year ended 31 December 2012.
"RBS is four years into its recovery plan and good progress has been made. We are a much smaller, more focused and stronger bank. Our target is for 2013 to be the last big year of restructuring. There will be important work still to do, but an increasingly sound base from which to work. As the spotlight shifts to the 'new RBS' post restructuring, we are determined that it will show a leading UK bank striving to be a really good bank. By serving customers well RBS can become one of the most respected, valued and stable of banks. That is our goal."
Stephen Hester, Group Chief Executive
Latest news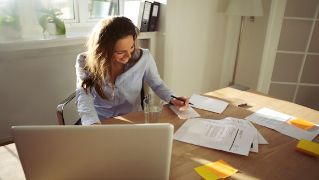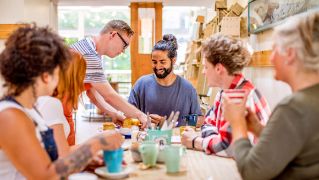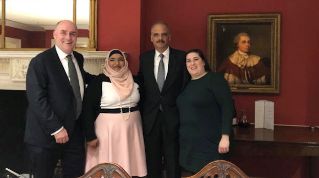 RBS Multicultural Network meets Eric Holder, 82nd US Attorney General
Simon McNamara, RBS Chief Administrative Officer and Executive Sponsor of the RBS Multicultural Network, recently hosted an event in discussion with Eric Holder, the first black US Attorney General. They discussed career, ethnicity, diversity and even a little bit of politics. At the event, Eric Holder shared his wisdom and experience with attendees from the RBS Executive committee and RBS Multicultural Network. Simon McNamara blogs about his experience meeting Eric, a BAME role model, and why diversity is so important to RBS.