Interest and exchange rate forecast - October 2012
Doing whatever it takes: First it was the ECB saying that it would do "whatever it takes" to save the euro. Now it's the turn of the US Federal Reserve. By announcing that the Fed intends to pursue monthly doses of quantitative easing (QE) until there is a substantial improvement in the labour market, Fed Chairman Ben Bernanke has effectively said they'll do "whatever it takes" to get the labour market working. With what amounts to an open-ended commitment from the Fed, and the likelihood of more QE from the Bank of England in November, unconventional monetary policy looks set to be around for some time to come.
Interest-Exchange-Rate-Forecast-2012-10.pdf

Download the full forecast (PDF 76KB)
Latest news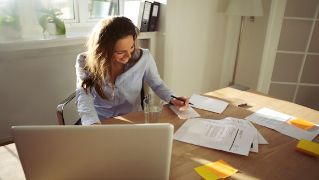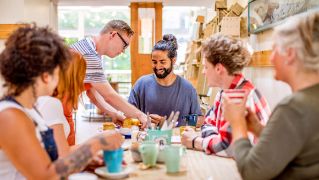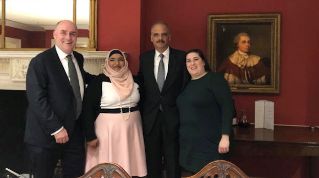 RBS Multicultural Network meets Eric Holder, 82nd US Attorney General
Simon McNamara, RBS Chief Administrative Officer and Executive Sponsor of the RBS Multicultural Network, recently hosted an event in discussion with Eric Holder, the first black US Attorney General. They discussed career, ethnicity, diversity and even a little bit of politics. At the event, Eric Holder shared his wisdom and experience with attendees from the RBS Executive committee and RBS Multicultural Network. Simon McNamara blogs about his experience meeting Eric, a BAME role model, and why diversity is so important to RBS.