Andy Murray thanks RBS people after historic win
Andy Murray has made history by winning the US Open and, in the process, ending Britain's 76 year wait for a men's singles Grand Slam champion.
Speaking after the match, in which he defeated World #2 Novak Djokovic by three sets to two, Andy said:
"I'm absolutely delighted with the win. To take my first Grand Slam straight after winning Olympic gold is such a great feeling. I really appreciate the support that RBS has given me over the past ten years as I've worked towards this goal. In particular, the messages of encouragement and congratulations from RBS people have been countless, and they've meant a great deal to me and my family."
RBS has sponsored Andy for over ten years. Since 2011 our partnership has been centred around Set4Sport - a programme created by Andy's mum Judy, and inspired by her years of experience as a tennis coach and parent. Set4Sport showcases easy and accessible ways for parents to play with their children that help develop the skills required for playing sport.
For apps, downloads and more information visit Set4Sport.
Latest news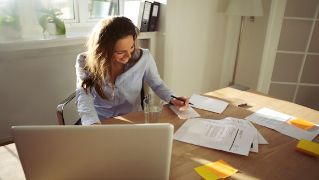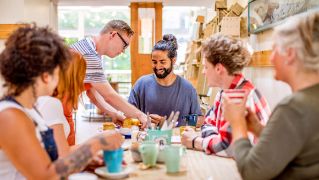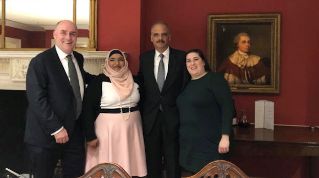 RBS Multicultural Network meets Eric Holder, 82nd US Attorney General
Simon McNamara, RBS Chief Administrative Officer and Executive Sponsor of the RBS Multicultural Network, recently hosted an event in discussion with Eric Holder, the first black US Attorney General. They discussed career, ethnicity, diversity and even a little bit of politics. At the event, Eric Holder shared his wisdom and experience with attendees from the RBS Executive committee and RBS Multicultural Network. Simon McNamara blogs about his experience meeting Eric, a BAME role model, and why diversity is so important to RBS.