Macmillan Cancer Support and RBS partnership
Macmillan Cancer Support have launched a financial guidance service providing free, independent and tailored information on financial decisions people affected by cancer might have to make.
Financial guidance for those affected by cancer
We have provided funding to support Macmillan with this service, which is delivered by a team of Macmillan Financial Guides.
Research has shown that 43% of people living with cancer see a significant change in their financial situation. Working in partnership with Macmillan to support people at this difficult time in their lives is part of the RBS commitment to deliver helpful banking services for all of our customers.
RBS and Macmillan
RBS has been in partnership with Macmillan since 2008, and has helped improve the lives of thousands of people affected by cancer across the UK. RBS Group colleagues and customers have fundraised over £1.4 million, and staff contributed over 9,700 volunteering hours in 2011. Volunteering activities range from supporting fundraising events to offering practical support within local communities.
Financial guidance service
The service offers useful information on financial products, including mortgages, pensions, insurance and savings. It is available over the phone on 0808 808 00 00 as well as online through financial guidance and an interactive financial guide.
Latest news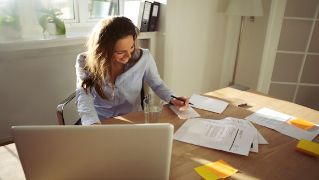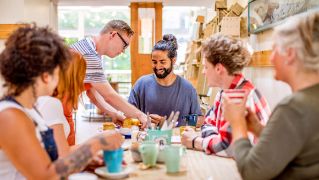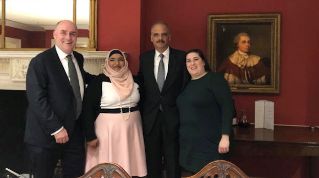 RBS Multicultural Network meets Eric Holder, 82nd US Attorney General
Simon McNamara, RBS Chief Administrative Officer and Executive Sponsor of the RBS Multicultural Network, recently hosted an event in discussion with Eric Holder, the first black US Attorney General. They discussed career, ethnicity, diversity and even a little bit of politics. At the event, Eric Holder shared his wisdom and experience with attendees from the RBS Executive committee and RBS Multicultural Network. Simon McNamara blogs about his experience meeting Eric, a BAME role model, and why diversity is so important to RBS.