Queen's Commendation for NatWest client
Rainham based Construction Sealants Limited - the UK's leading professional sealant application specialists - have been advised that they are to receive a Queen's Commendation at Buckingham Palace in July following the excellent work they have undertaken at Royal Palaces.
The company supply and install industrial sealants across the UK and Europe. They have worked on some of the biggest building projects in the country. Some of the specialist fields they work within include hospitals, petrol forecourts, oil terminals, prisons, stadia, acoustic environments and the Royal Palaces. The company operates from combined offices in Romford, London & Chorley, Lancashire and offer customers on site application services as well as technical direction.
Construction Sealants recently agreed a new banking partnership with NatWest which included funding for further capital investment. The funding repaid existing debt and provided fresh facilities to invest in production machinery as well as increasing the company's working capital lines to meet day to day operational needs.
"We are proud to say that we provide an unrivalled service to our clients. We have a knowledgeable team who are at the forefront in both application methods and technical direction, as well as being able give key advice to meet all of our client's requirements. This experience and knowledge, together with having a great banking partner in NatWest, has ensured we have been able to grow and seek new markets whilst retaining existing customers. Whilst we have been successful, nothing compares to receiving Royal approval for our work. It was an honour to work at the Palaces and we are so excited about receiving the Queens Commendation."
Nigel Smith, Managing Director of Construction Sealants Limited
"Being given a Queens Commendation for their work is a fantastic and much deserved achievement for Construction Sealants. The company is a great example of a thriving SME business which despite economic headwinds is seeking new markets for their services and investing in their operations."
Adrian Wood, relationship director, commercial banking, NatWest
Latest news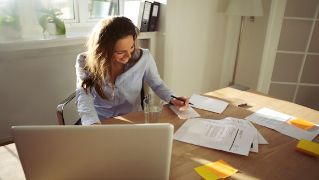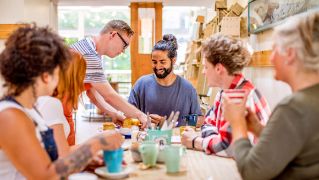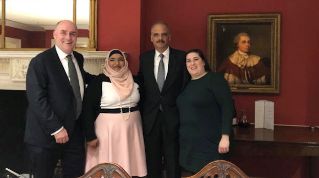 RBS Multicultural Network meets Eric Holder, 82nd US Attorney General
Simon McNamara, RBS Chief Administrative Officer and Executive Sponsor of the RBS Multicultural Network, recently hosted an event in discussion with Eric Holder, the first black US Attorney General. They discussed career, ethnicity, diversity and even a little bit of politics. At the event, Eric Holder shared his wisdom and experience with attendees from the RBS Executive committee and RBS Multicultural Network. Simon McNamara blogs about his experience meeting Eric, a BAME role model, and why diversity is so important to RBS.