Interest and exchange rate forecast - June 2012
As the Eurozone crisis rumbles on, so too does the broad trend in euro depreciation, which has lost more than 15% against the US dollar over the past 12 months.
Despite the uncertainty about the single currency and a gloomy economic outlook, neither the Bank of England (BoE) nor the European Central Bank (ECB) chose to change policy stance at their recent meetings. And we expect the US Federal Reserve to follow suit later this month. This is in contrast to other central banks such as those in Australia and China which have stepped in to offset the headwinds from slowing economies.
Nonetheless, we continue to expect the BoE to provide further stimulus in the second half of the year, though it could take a further deterioration in the Eurozone before others join the party.
Download the full report
interest-exchange-rate-forecast-june-2012.pdf


Latest news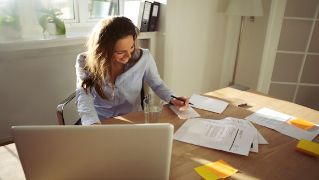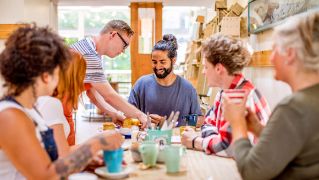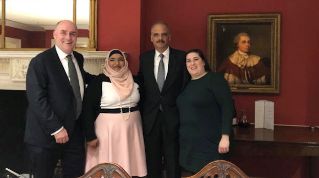 RBS Multicultural Network meets Eric Holder, 82nd US Attorney General
Simon McNamara, RBS Chief Administrative Officer and Executive Sponsor of the RBS Multicultural Network, recently hosted an event in discussion with Eric Holder, the first black US Attorney General. They discussed career, ethnicity, diversity and even a little bit of politics. At the event, Eric Holder shared his wisdom and experience with attendees from the RBS Executive committee and RBS Multicultural Network. Simon McNamara blogs about his experience meeting Eric, a BAME role model, and why diversity is so important to RBS.