Cardless ATM is here with GetCash
Get Cash is available now for Android and iPhone. It will be coming soon for BlackBerry.
RBS and NatWest customers can now choose to ditch their debit cards in favour of their mobile phones, with a new innovation that allows them to 'GetCash' from an ATM without needing a debit card.
GetCash will offer customers an easy fix for lost or forgotten cards, a way to get cash quickly to family members or friends in need, or a choice of leaving their wallets at home in favour of their mobile phones.
Customers with the RBS and NatWest mobile banking app can request the cash on their mobile and a 6 digit pin will be generated. This code is entered at an ATM, the amount of cash confirmed, and funds distributed accordingly.
RBS and NatWest already operates emergency cash which nearly 60,000 people have already used this year. After positive feedback we're extending the availability of this service to the 2.4 million customers who already have the RBS and NatWest banking app on their phone.
This year GetCash will be combined with a range of other mobile developments, which together will allow RBS and NatWest to offer the most integrated mobile payments platform available. Together, these services will provide the first genuine alternative to a customers wallet, all through their mobile phone.
"This has never been done anywhere in the UK, and yet is a really simple and secure way to help our customers get cash whenever and wherever they need it. We've heard countless stories from customers who've left their wallet behind, or parents who need a quick way to send money across to their children immediately - GetCash means these problems have been solved in a totally secure and painless way."
Ben Green, Head of Mobile at NatWest and RBS
Latest news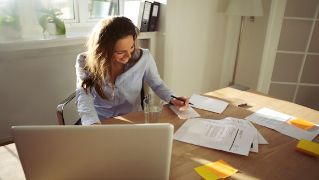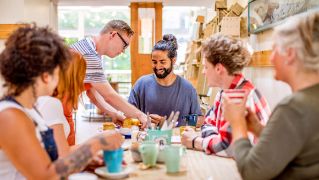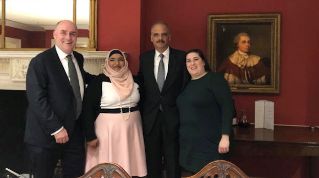 RBS Multicultural Network meets Eric Holder, 82nd US Attorney General
Simon McNamara, RBS Chief Administrative Officer and Executive Sponsor of the RBS Multicultural Network, recently hosted an event in discussion with Eric Holder, the first black US Attorney General. They discussed career, ethnicity, diversity and even a little bit of politics. At the event, Eric Holder shared his wisdom and experience with attendees from the RBS Executive committee and RBS Multicultural Network. Simon McNamara blogs about his experience meeting Eric, a BAME role model, and why diversity is so important to RBS.