Hospice makeover by NatWest managers
Wheelbarrows and gardening gloves, rather than calculators and pens, were the order of the day for a team of locally based NatWest Private Banking Managers, as they paid a visit to St Michael's Hospice in Hastings to provide a helping hand.
The fourteen NatWest volunteers spent the day giving the gardens at the Hospice a makeover.
Anyone wanting to find out more about St Michael's Hospice and how they can help, can visit their website stmichaelshospice.org.
"It's very important to us as a team that we are part of, and contribute fully to, the local community in which we all live and work. As a result being able to do our little bit to help the Hospice, which provides such a valuable service and makes such a difference to the lives of so many, in addition to all the work we do to assist local clients, was fantastic and we have all taken away a great feeling of achievement."
Jennifer Homewood NatWest's Private Banking Manager for Hastings
"The Hospice gardens offer a beautiful and tranquil area for patients and their families to spend time together and enjoy the fresh air. They also offer a place for friends and family to spend time remembering loved ones. I'm so pleased and grateful that NatWest were able to donate their time to an area that provides so much joy and pleasure to those who come to the Hospice."
St Michael's Hospice Voluntary Services Manager, Andrea Garrick
Latest news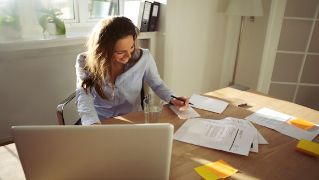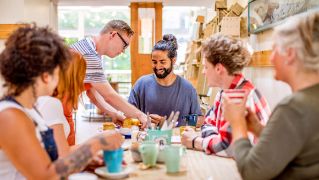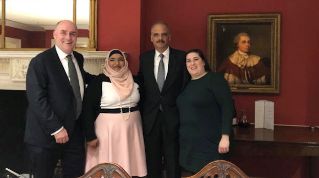 RBS Multicultural Network meets Eric Holder, 82nd US Attorney General
Simon McNamara, RBS Chief Administrative Officer and Executive Sponsor of the RBS Multicultural Network, recently hosted an event in discussion with Eric Holder, the first black US Attorney General. They discussed career, ethnicity, diversity and even a little bit of politics. At the event, Eric Holder shared his wisdom and experience with attendees from the RBS Executive committee and RBS Multicultural Network. Simon McNamara blogs about his experience meeting Eric, a BAME role model, and why diversity is so important to RBS.