NatWest helps Salisbury-based business to continue its strong growth story
A Salisbury-based company that specialises in the distribution of health food products has benefited from a funding package which has enabled it to continue its strong growth, and also to refurbish its Salisbury healthfood store as a flagship healthier lifestyle brand known as "Well Natural".
NatWest has provided funding in excess of £1m to support working capital, investment in IT and additional office space.
CLF Distribution Ltd has been established since 1998, and is currently based in Downton Business Centre. However it is expecting to grow from its current £25m to £60m during the next 3 years.
The flagship store will showcase to consumers natural health and beauty items to nutritious foods, sports nutrition and healthy lifestyle recommendations. It will also illustrate to other independent healthfood retailers the benefits of state of the art stock replenishment and reporting systems to enhance the offering to its customers.
NatWest's team, co-ordinated by Gary Hodgson, senior relationship manager, has supported this expansion by providing £350k of further funding under the Government's Enterprise Finance Guarantee scheme, an increase in its invoice discounting line of £500k and a property loan of £175k.
Robin Holiday, Managing Director and founder of CLF Distribution said, "We are really excited about the opportunities to grow our business further, and to enable our existing and new customers to grow their businesses too. NatWest has shown a real interest in getting to know my business, including spending a whole day with us. They understand our goals and this funding package will enable us to take the next steps in that process."
Gary Hodgson, senior relationship manager at NatWest added: "I really enjoyed working in partnership with Robin and in collaboration with our specialist business partners across the bank. By spending time at CLF, as part of the banks "working with you" programme, this has really helped us to understand the unique strengths of this SME business and how we can support Robin's business moving forward."
Latest news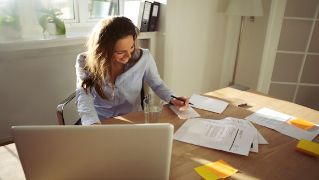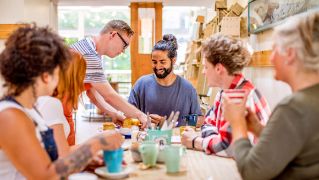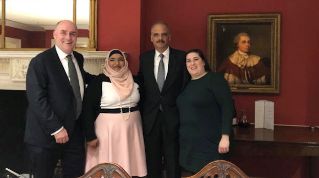 RBS Multicultural Network meets Eric Holder, 82nd US Attorney General
Simon McNamara, RBS Chief Administrative Officer and Executive Sponsor of the RBS Multicultural Network, recently hosted an event in discussion with Eric Holder, the first black US Attorney General. They discussed career, ethnicity, diversity and even a little bit of politics. At the event, Eric Holder shared his wisdom and experience with attendees from the RBS Executive committee and RBS Multicultural Network. Simon McNamara blogs about his experience meeting Eric, a BAME role model, and why diversity is so important to RBS.