Coutts settles with FSA over breach of principle 3
Coutts today announced that it has reached a settlement with the Financial Services Authority (FSA) following an investigation into Coutts & Co's anti-money laundering (AML) systems and controls in relation to high risk clients.
The fine relates to historic activity undertaken between December 2007 and November 2010. Coutts has agreed to pay a fine of £8.75 million as part of the settlement with the FSA.
Coutts has cooperated fully and openly with the FSA throughout the investigation. Coutts accepts the findings contained in the FSA's Final Notice regarding certain failures to meet the relevant regulatory standards between December 2007 and November 2010.
Coutts has found no evidence that money laundering took place during that time.
Since concerns were first identified by the FSA, Coutts & Co has enhanced its client relationship management process which included a review of its AML procedures. As a result of that review, the FSA notes that a number of improvements and recommendations have already been implemented. We are confident that our processes in this area are now robust.
Rory Tapner, Chief Executive of the Wealth division of Royal Bank of Scotland, said: "We are disappointed that Coutts & Co did not meet the FSA's standards with regard to establishing and maintaining effective AML controls in relation to high risk clients. Since the FSA first raised its concerns, we have implemented a number of improvements to prevent any recurrence of these failings. Regulatory reforms continue apace. We remain committed to ensuring that our systems and controls are robust and counter the risk of financial crime in all the markets in which we operate."
Latest news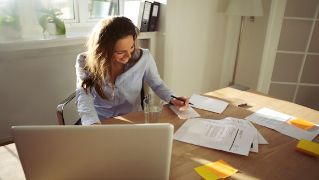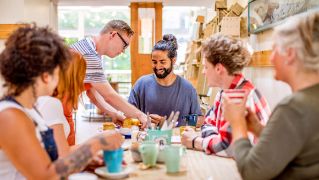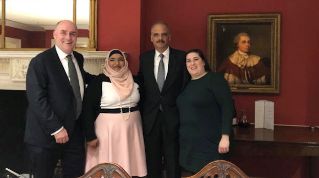 RBS Multicultural Network meets Eric Holder, 82nd US Attorney General
Simon McNamara, RBS Chief Administrative Officer and Executive Sponsor of the RBS Multicultural Network, recently hosted an event in discussion with Eric Holder, the first black US Attorney General. They discussed career, ethnicity, diversity and even a little bit of politics. At the event, Eric Holder shared his wisdom and experience with attendees from the RBS Executive committee and RBS Multicultural Network. Simon McNamara blogs about his experience meeting Eric, a BAME role model, and why diversity is so important to RBS.