Aylesbury's Micha Design Company fulfils biggest export order with NatWest support
Aylesbury's The Micha Design Company - designers and manufacturers of electronic controllers for the solar industry - has just completed their largest export contract after agreeing funding support from their banking partners NatWest.
Micha Design was formed in 1986 offering design and pcb manufacturing to local customers. They design electronic components for a wide range of applications. In the early 1990s they entered the solar market. Today they also design and manufacture their own range of microprocessor based equipment for this growing market including change controllers and cathodic protection units.
The company who currently employ 22 people at their Bridgegate Business Park factory have delivered a £430,000 order of 318 controllers and display units to Tenesol, a rapidly expanding global operator in the field of solar energy. The contract is a big opportunity for the company to develop further business in international markets.
To fund the contract, the company's banking partners NatWest put in place funding using the government's export enterprise finance guarantee. This loan guarantee scheme is aimed specifically at small and medium enterprises seeking short-term export finance facilities.
Talking about the contract, Leif Hytten, managing director, The Micha Design Company said: "As a company approaching the £1million turnover mark, this is a very significant contract win for us. As with any large order it does put a strain on your finances as your fulfil the requirements, but we moved quickly to arrange the funding support with NatWest. On the back of this successful completion we are now speaking to other international suppliers as well as Tenesol to build on further opportunities."
Phil Milton, senior relationship manager, commercial banking at NatWest in Milton Keynes, who arranged the funding added: "Traditionally, Micha Design has export figures representing 65% of its turnover, but the quality of its products and now with support to deliver on large scale orders, new opportunities are available in both international and domestic markets."
Latest news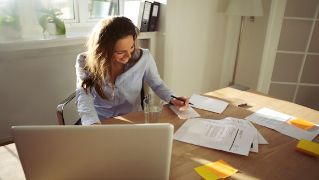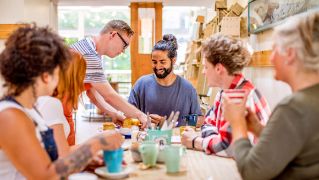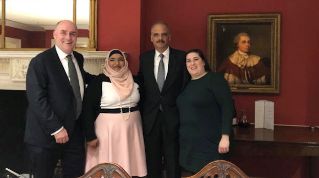 RBS Multicultural Network meets Eric Holder, 82nd US Attorney General
Simon McNamara, RBS Chief Administrative Officer and Executive Sponsor of the RBS Multicultural Network, recently hosted an event in discussion with Eric Holder, the first black US Attorney General. They discussed career, ethnicity, diversity and even a little bit of politics. At the event, Eric Holder shared his wisdom and experience with attendees from the RBS Executive committee and RBS Multicultural Network. Simon McNamara blogs about his experience meeting Eric, a BAME role model, and why diversity is so important to RBS.