Australian commission opens up new markets for Nottingham's Goodman Metalworks
A commission from Kangaroo Point Park in Brisbane, Australia has opened up new international trade markets for Nottingham engineering company Goodman Metalworks.
The new Venus Rising sculpture which will be based in the centre of the city has been supported with fresh funding from their banking partners NatWest.
Goodman Metalworks, based at Colwick Industrial Estate is an engineering company supplying finished machined fabrications in mild and stainless steel. Established in 1964 the family owned business has grown through its reputation to today's standing where they operate from 45,000sq ft having expanded recently due to demand for their services. Their customers are based across the UK and Europe operating in sectors such as – quarrying, automotive, mining, ground support, aerodynamics and construction. They are also big supporters and investors in apprenticeship programmes.
The new sculpture is 23 metres high and made of stainless steel. It has been designed by Nottingham architect Wolfgang Buttress who has created similar sculptures that have featured in both Belfast and Manchester.
NatWest have increased the working capital support they extend to Goodman's to allow them to meet the costs of the commission including the shipment to Australia. Their support also provides the company with additional headroom to seek further market opportunities.
Speaking of the commission, Richard Goodman, managing director, Goodman Metalworks said: "This is one of our largest international commissions and is exciting because it introduces our work to a new market. Traditionally our customers have been based across the UK and Europe, so the chance to broaden our market reach creates new opportunities for the company as we move into 2012."
Nick Pigott, relationship director, commercial banking at NatWest who arranged the funding added: "This is a great example of a traditional Nottingham company expanding through the sourcing of new markets for their services. Our finance helps them to meet the cost of the construction and fulfilment of the contract."
Latest news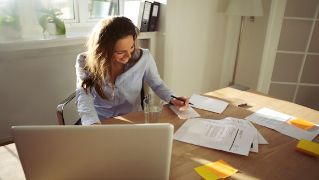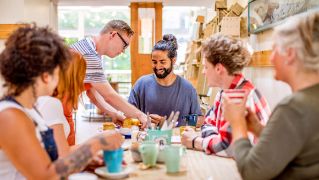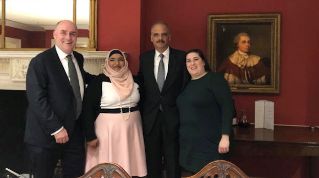 RBS Multicultural Network meets Eric Holder, 82nd US Attorney General
Simon McNamara, RBS Chief Administrative Officer and Executive Sponsor of the RBS Multicultural Network, recently hosted an event in discussion with Eric Holder, the first black US Attorney General. They discussed career, ethnicity, diversity and even a little bit of politics. At the event, Eric Holder shared his wisdom and experience with attendees from the RBS Executive committee and RBS Multicultural Network. Simon McNamara blogs about his experience meeting Eric, a BAME role model, and why diversity is so important to RBS.