Banking team roll up their sleeves to give LOROS a helping hand
A team of Leicester based Royal Bank of Scotland (RBS) workers hung up their telephones today and picked up some tools to give LOROS a helping hand.
As part of LOROS's specialist care in controlling pain and other distressing symptoms as well as emotional, spiritual and social care, which allows patients to live as normal a life as possible, they offer some important outside space to them and their families. Part of this space is a balancing pond, summer house and decking, which is in need of some restoration work and a general tidy up.
When the RBS Leicester Telephony Sales team - who are based in Bede Island, Leicester - found out about this work, they quickly volunteered to help with painting fences, clearing guttering and both washing and staining the wooden decking.
Matthew Moore, from RBS's Leicester Telephony Sales who lead the team of volunteers, said: "As we are based in Leicester, we are very committed to helping local good causes whenever we can. One of the commitments of RBS's Customer Charter is 'to support the communities in which we live and work' and in addition to the work we have undertaken at LOROS, we have also supported Rainbows in Loughborough and Dove Cottage in Market Harborough. These projects have been a lot of hard work, but there is also so much reward in seeing what can be achieving in a relatively short space of time. It was a pleasure giving up a day to help LOROS help others."
Latest news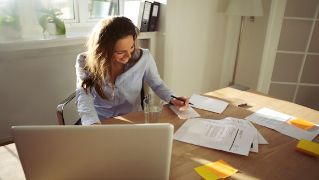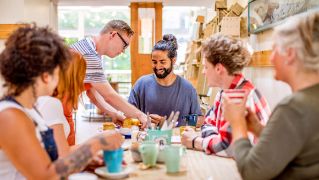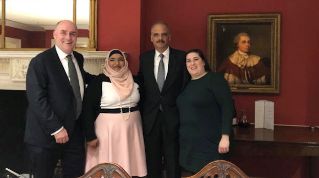 RBS Multicultural Network meets Eric Holder, 82nd US Attorney General
Simon McNamara, RBS Chief Administrative Officer and Executive Sponsor of the RBS Multicultural Network, recently hosted an event in discussion with Eric Holder, the first black US Attorney General. They discussed career, ethnicity, diversity and even a little bit of politics. At the event, Eric Holder shared his wisdom and experience with attendees from the RBS Executive committee and RBS Multicultural Network. Simon McNamara blogs about his experience meeting Eric, a BAME role model, and why diversity is so important to RBS.