NatWest and the Royal British Legion join forces in Sittingbourne
Staff from NatWest's Sittingbourne branch and the local Royal British Legion have just joined forces to raise money for UK forces past and present.
Representatives from the Royal Legion spent the day at the branch holding a raffle and collecting donations. They were helped by Sittingbourne branch's customer advisor Alison Emmett who used the 'volunteer day' NatWest gives every member of staff, to help out by giving out balloons, charity bracelets and badges to those making a contribution.
Donations are still being received and counted, but they have already raised over £450, and twenty-one of the branches customers have won a raffle prize.
Commenting on the event, Rupert Doe, Manager of NatWest's Sittingbourne branch, said: "We have made a commitment via the NatWest Customer Charter to support the communities in which we work. Part of this is offering all our employees a day off a year to undertake community volunteering. Being able to bring this to life by helping the Royal British Legion, who offer such a valuable service, is fantastic. We would all like to say a big thank you to our customers who donated so generously."
Norman Williams, who was one of the representatives involved from the Royal British Legion said: "I was astonished by the level of support given to our cause by the customers and staff of the NatWest in Sittingbourne."
Anyone who would like to find out more about the work of the Royal British Legion and how they can help, can visit their website: www.britishlegion.org.uk
Latest news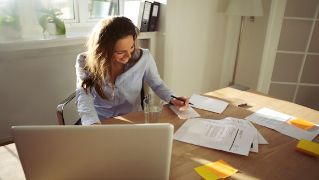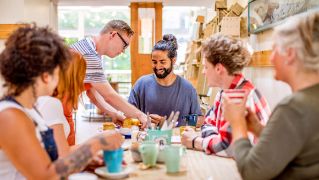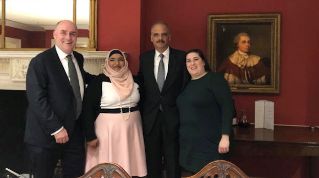 RBS Multicultural Network meets Eric Holder, 82nd US Attorney General
Simon McNamara, RBS Chief Administrative Officer and Executive Sponsor of the RBS Multicultural Network, recently hosted an event in discussion with Eric Holder, the first black US Attorney General. They discussed career, ethnicity, diversity and even a little bit of politics. At the event, Eric Holder shared his wisdom and experience with attendees from the RBS Executive committee and RBS Multicultural Network. Simon McNamara blogs about his experience meeting Eric, a BAME role model, and why diversity is so important to RBS.