Pupils in Tilehurst show they're the business with the help of NatWest
You could have been mistaken for thinking you'd stumbled onto the set of Alan Sugar's 'Young Apprentice', as students from Prospect School in Tilehurst set up as entrepreneurs and faced the challenge of posing as competing catering companies, putting in a bid to cater for a School Prom.
With the help of Chris Nicholls, the Manager of NatWest's Wokingham Branch, Rebecca Galvin, Manager of NatWest's Reading University Branch, and Jane Coleman from NatWest's Mortimer Branch, 30 Year 11 students divided into groups to tender for the contract - planning and designing menus, as well as the supply and serving of the food, before being judged on their ability to present and deliver a project on time and to budget.
The activities were part of NatWest MoneySense for Schools, a national, curriculum-based programme of interactive modules, developed by the Bank with the help of teachers to teach business and financial skills to young people. MoneySense has a presence in over 60% of secondary schools across the UK and last year alone, NatWest staff, like Chris, Rebecca and Jane, delivered MoneySense lessons to over 335,000 young people delivering on the Bank's Customer Charter commitment to provide young people with financial education.
Commenting on the event, Chris Nicholls, Manager of NatWest's Wokingham branch, said: "We've had a fantastic time and Jane, Rebecca and I have been really impressed with the creativity and business acumen the young people have shown. It's been great to see the team work displayed by the members of the different 'companies' and to watch their self-confidence grow as the day went on. The importance of financial capability for young people cannot be underestimated as it's essential that they are equipped with the skills and confidence required to make decisions in adult life."
Patricia Chillmaid, from the Business Studies Department at Prospect School, continued: "This has been a great activity, which the young people have really enjoyed. It's very important that they gain basic money management skills and have the opportunity to develop their entrepreneurial and creative abilities. This activity was an extremely practical and fun way of doing this and brought alive what happens in real life. We can't thank Chris, Rebecca, Jane and NatWest enough for making such a wonderful programme available to our students and for coming along to help us deliver it."
MoneySense for Schools has been developed in partnership with teachers to help schools and colleges teach personal money management and enterprise skills within the curriculum. It consists of a series of modules each of which can stand alone or be used in conjunction with others. It aims to engage young people in a variety of role playing scenarios, online and other interactive learning exercises to give them experience of making financial decisions.
Any schools or colleges wanting to find out more about the MoneySense programme, how to get the FREE materials or how to get the support of a NatWest member of staff, should contact local NatWest MoneySense Coach, Suzanne Head on 07795 238219 or visit the MoneySense website at www.natwest.com/moneysense.
Latest news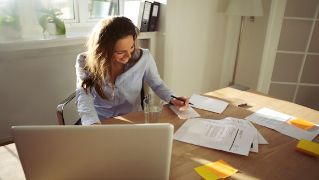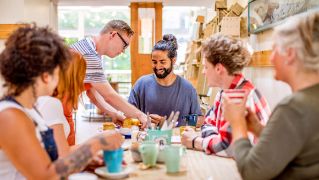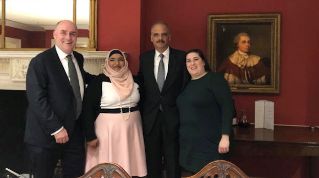 RBS Multicultural Network meets Eric Holder, 82nd US Attorney General
Simon McNamara, RBS Chief Administrative Officer and Executive Sponsor of the RBS Multicultural Network, recently hosted an event in discussion with Eric Holder, the first black US Attorney General. They discussed career, ethnicity, diversity and even a little bit of politics. At the event, Eric Holder shared his wisdom and experience with attendees from the RBS Executive committee and RBS Multicultural Network. Simon McNamara blogs about his experience meeting Eric, a BAME role model, and why diversity is so important to RBS.