RBS expands U.S. agency Pass-Thru Trading team
RBS Securities Inc. today announced that Perrin Arturi has joined the firm as a Managing Director on its agency pass-thru trading desk where he will be responsible for trading 15-year mortgage-backed securities. Mr. Arturi will report to Brian Song, Head of Agency Pass-Thru Trading, and will be based in Stamford, CT.
Mr. Arturi has more than 20 years of experience trading a broad array of agency pass-thru mortgage securities. He joins RBS Securities from UBS where he was most recently the Head of Agency Pass-Thru Mortgage Trading. Prior to UBS, Mr. Arturi specialized in trading agency pass-thru securities and an array of mortgage products at firms such as Bear Stearns and Donaldson, Lufkin, Jenrette.
The addition of Mr. Arturi to RBS's agency pass-thru team builds on the recent appointment of Matt Shiel from Bank of America Merrill Lynch as well as Christopher Miller's newly expanded role in trading specified pools, and is an integral component of the firm's continued initiatives over the past year to strategically enhance and expand its agency pass-thru mortgage trading business in the U.S. The desk trades a full range of agency pass-thru cash instruments as well as mortgage options and constant maturity mortgages.
"The addition of Perrin to our desk now provides us with a complete team of seasoned agency pass-thru traders under the leadership of Brian Song," said David Cannon, Co-Head of ABS, MBS and CMBS Trading for RBS Securities. "These individuals are a critical part of our mission to be among our clients' top counterparties across the full spectrum of agency pass-thru products. We are looking forward to leveraging Perrin's expertise as we continue to grow our mortgage platform."
Media Enquiries:
The Royal Bank of Scotland
Michael Geller
+1 203.897.3579
michael.geller@rbs.com
Latest news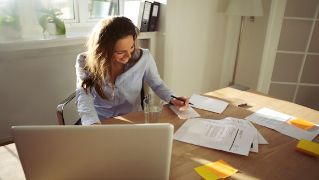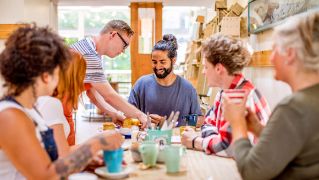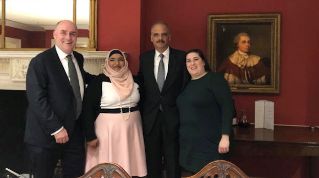 RBS Multicultural Network meets Eric Holder, 82nd US Attorney General
Simon McNamara, RBS Chief Administrative Officer and Executive Sponsor of the RBS Multicultural Network, recently hosted an event in discussion with Eric Holder, the first black US Attorney General. They discussed career, ethnicity, diversity and even a little bit of politics. At the event, Eric Holder shared his wisdom and experience with attendees from the RBS Executive committee and RBS Multicultural Network. Simon McNamara blogs about his experience meeting Eric, a BAME role model, and why diversity is so important to RBS.