Glasallt Fawr investment good news for care sector
A Mid Wales residential care home facility is celebrating a more secure future having taken ownership of the land on which the centre is based.
Glasallt Fawr, set on a 90-acre farm near Llangadog, started life as one of the residential care arms of Coleg Elidyr. It has operated as an independent charity since 2006, providing care for adults with learning disabilities, from age 18 to 65. Now the centre's management have purchased the property and its adjoining land from the college, with an undisclosed support package from NatWest.
The home offers farm work, arts and crafts workshops, social and cultural activities and adult education courses for up to 24 residents. With a team of 47 staff, the centre aims to provide meaningful work which allows each individual to contribute to the best of their ability.
Residents take an active role in running the houses and keeping the farm animals in check, including cattle, chickens, goats, pigs and sheep. The home is also very active within the local communities of Llangadog and Llandovery.
Glasallt Fawr is a member of Camphill Communities, a movement founded in the 1940s to create communities where vulnerable children and adults with learning difficulties can live and work with others based on mutual care and respect.
Helen Lewis, Glasallt Fawr's finance manager, said: "After over five years as an independent charity, the time was right for us to invest in the long-term security of our residents by purchasing the land and buildings. With NatWest's support, we have been able to realise our development plans which will put the charity on a more secure footing going forward."
Latest news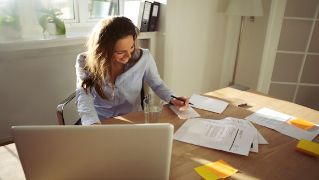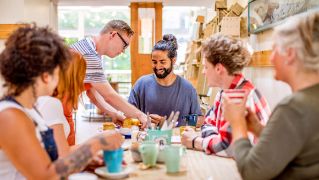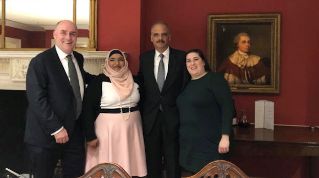 RBS Multicultural Network meets Eric Holder, 82nd US Attorney General
Simon McNamara, RBS Chief Administrative Officer and Executive Sponsor of the RBS Multicultural Network, recently hosted an event in discussion with Eric Holder, the first black US Attorney General. They discussed career, ethnicity, diversity and even a little bit of politics. At the event, Eric Holder shared his wisdom and experience with attendees from the RBS Executive committee and RBS Multicultural Network. Simon McNamara blogs about his experience meeting Eric, a BAME role model, and why diversity is so important to RBS.