Stephen Kemp joins RBS as Head of Foreign Exchange for North America
RBS Securities Inc. announced today the appointment of Stephen Kemp as Head of Foreign Exchange for North America within its Global Banking & Markets division in the Americas.
Mr. Kemp will be responsible for leading RBS' North American FX business and will focus on aligning the structuring, strategy, trading and sales functions seamlessly into one team. He will be based in Stamford, CT and report locally to Michael Lyublinsky, Co-Head of Global Banking & Markets, Americas and Global Co-Head of Fixed Income, Currencies, and Commodities (FICC), and globally to Tim Carrington, Global Head of Foreign Exchange based in London.
Mr. Kemp has more than 20 years of experience in the global foreign exchange markets and is widely recognized as an industry leader. He was most recently with Merrill Lynch where he served as Global Head of FX and Local Currency Trading. Prior to this position, Mr. Kemp was Head of FX Trading at Morgan Stanley. Before that, he was Head of FX Trading for Credit Suisse. Mr. Kemp's career is global in reach, having been based in Tokyo, Singapore and London while with Bankers Trust. He was educated at Sandon College in the United Kingdom and has served on the Federal Reserve Foreign Exchange Committee.
FX is a core business for RBS, and Mr. Kemp's appointment is an integral part of the firm's global initiatives to consolidate and grow its top five market position. The hiring of Mr. Kemp further demonstrates RBS' commitment to its North American FX franchise as a core part of its global business.
Michael Lyublinsky, Co-Head of Global Banking & Markets, Americas and Global Co-Head of FICC, said, "Stephen has managed very successful global foreign exchange businesses and brings extensive FX experience to our firm. His expertise and deep background as a trader is highly complementary to the mature FX platform we have established, and he will be instrumental in helping us to strengthen and develop new client relationships where we put clients first."
Media Enquiries:
The Royal Bank of Scotland
Brian H. Schaffer
+1 203.897.9451
brian.schaffer@rbs.com
Latest news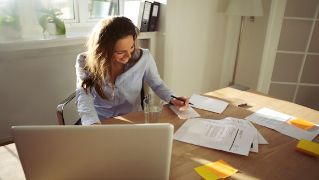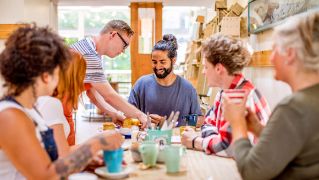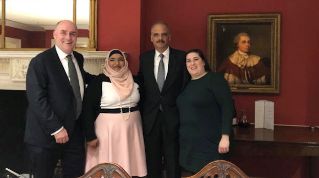 RBS Multicultural Network meets Eric Holder, 82nd US Attorney General
Simon McNamara, RBS Chief Administrative Officer and Executive Sponsor of the RBS Multicultural Network, recently hosted an event in discussion with Eric Holder, the first black US Attorney General. They discussed career, ethnicity, diversity and even a little bit of politics. At the event, Eric Holder shared his wisdom and experience with attendees from the RBS Executive committee and RBS Multicultural Network. Simon McNamara blogs about his experience meeting Eric, a BAME role model, and why diversity is so important to RBS.