NatWest's proud to be Lichfield's 'best professional firm'
The team at NatWest in Lichfield are so excited about being given an award - by the Chamber of Trade and Commerce - that they have given in pride of place in the branch and have shown it off to their newly appointed Local Chief Executive.
Earlier this month Lichfield's Chamber of Trade and Commerce held its sixteenth annual awards for Excellence in Business at the Lichfield Garrick. Amongst the awards - which are voted for by local customers - NatWest Lichfield was highly commended as best customer service at a professional firm and the certificate has pride of place in the branch.
Winning this award is very important for NatWest and newly appointed Local CEO Brendan O'Reilly made a special trip to Lichfield to congratulate branch manager Karen King and her team.
Karen King, Manager of NatWest Lichfield, said: 'These awards were set up by the Chamber to allow local people to support and appreciate their favourite local businesses and help promote this great town. My team and I are so excited about being given this award, especially as it has been voted for by our customers.'
Brendan O'Reilly, NatWest's Local CEO for Staffordshire and Shropshire, added: 'In my new role I will be working closely with my team to ensue NatWest locally really does deliver helpful banking to heart of the local community. This award given to Karen, her team and NatWest Lichfield shows me that we are making great progress in providing the outstanding service our customers want, need and deserve.'
Latest news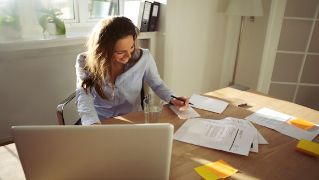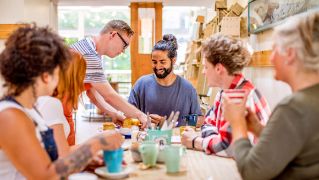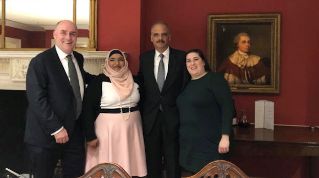 RBS Multicultural Network meets Eric Holder, 82nd US Attorney General
Simon McNamara, RBS Chief Administrative Officer and Executive Sponsor of the RBS Multicultural Network, recently hosted an event in discussion with Eric Holder, the first black US Attorney General. They discussed career, ethnicity, diversity and even a little bit of politics. At the event, Eric Holder shared his wisdom and experience with attendees from the RBS Executive committee and RBS Multicultural Network. Simon McNamara blogs about his experience meeting Eric, a BAME role model, and why diversity is so important to RBS.