Birmingham hotel opens its doors and creates 30 new jobs
Work has been completed on a multimillion pound Birmingham hotel development - which will be operated under the Holiday Inn Express brand - by local business Ace Hospitality Ltd.
The hotel - which is the one of the first new generation Holiday Inn Expresses in the UK - formerly known as Burgess House at 1270 Coventry Road, Birmingham - was purchased by development partnership Tavern Investments LLP in 2008. The partners saw the huge potential the disused former office building offered as a hotel conversion given its close proximity to the NEC, Birmingham International Airport and the City Centre. It will also help to meet the future hotel demands of Birmingham Airport's new runway and the new HS2 Link.
Once planning permission had been granted, and a finance package had been agreed through NatWest Commercial Banking, Anglo Holt were appointed to undertake the building and development work. Anglo Holt started work on site in December 2010 and delivered the 83 bedroom Holiday Inn Express, on time and on budget ensuring it is ready for the 7th July opening deadline.
The hotel - which will be operated by Ace Hospitality Ltd - boasts 83 bedrooms and a 65 space car park. It has created 30 new jobs, which have been secured with assistance of Job Centre Plus Yardley. The hotel also offers a restaurant, bar and meeting room facilities.
A spokesperson for Ace Hospitality Ltd, said: "The development of this property became something of a labour of love. The team spirit and determination kept us all focused on the same goal. We undertook the challenge to regenerate a largely disadvantaged area of our City, thus supporting the local economy by bringing the international Holiday Inn Express name to Yardley and the people to Birmingham. Also, creating new jobs was very important to us. When we look back at how the building has been transformed from a vacant dilapidating office building, which was boarded up and vandalised and was generally a nuisance and eyesore for the local neighbourhood, its feels like we have made a huge achievement. We hope the local community will be proud to be associated with this building. The support from the local residents has been overwhelming and will be important to the hotel's future success, as will the great promotional offers we have initiated. The residents have also welcomed the revitalised street scene. Now that the hoardings have come down, the Holiday Inn Express signage is up and the doors are about to open we are very excited about where Ace Hospitality and the hotel are heading.
"When we first started planning the development, feedback indicated that there was a need for more hotel accommodation in the City, especially near to the NEC and the Airport. We know we have addressed this with our 83 bedrooms, on site car parking, restaurant, meeting facilities and our commitment to delivering a high exceptional guest experience, from our friendly staff service to our delightful free hot breakfasts. It has been a long journey since acquiring the premises, but with thanks to Holiday Inn Express, Anglo Holt, NatWest and all the team, we are delighted to be opening this landmark Birmingham hotel, and hope this development could be a catalyst development that encourages more regeneration and investment in Yardley.
"We would also like to give special thanks to the team at Job Centre Plus for their support. They received over 400 applicants for 30 jobs which was phenomenal and showed the opportunity to work within the Holiday Inn Express brand proved to be a really positive incentive for recruitment."
Rash Singh from the NatWest Commercial Banking team in Birmingham provided the funding package for the development work.
Rash Singh commented: 'Ace Hospitality Ltd and Tavern Investments LLP have turned an office unit into a great hotel in a superb location. Their vision, the location and the strength of the Holiday Inn Express brand will ensure this is a successful venture not only for the business, but also for the local economy. NatWest are delighted to have provided support for this development.'
Latest news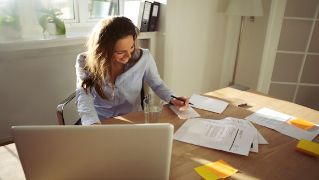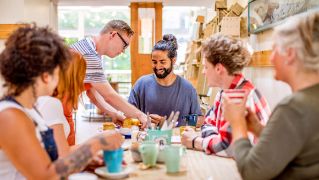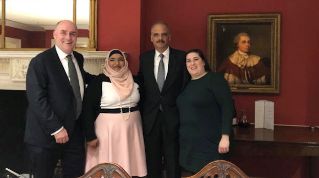 RBS Multicultural Network meets Eric Holder, 82nd US Attorney General
Simon McNamara, RBS Chief Administrative Officer and Executive Sponsor of the RBS Multicultural Network, recently hosted an event in discussion with Eric Holder, the first black US Attorney General. They discussed career, ethnicity, diversity and even a little bit of politics. At the event, Eric Holder shared his wisdom and experience with attendees from the RBS Executive committee and RBS Multicultural Network. Simon McNamara blogs about his experience meeting Eric, a BAME role model, and why diversity is so important to RBS.