RBS N.V. launches the RBS US MidCap Trendpilot Exchange Traded Note
RBS Securities Inc. (RBSSI) today announced the launch of the second Exchange Traded Note (ETNs) issued by The Royal Bank of Scotland N.V. (RBS N.V.) to investors in the United States.
The RBS US Mid Cap Trendpilot Exchange Traded Notes (the "ETNs") are listed on NYSE Arca, Inc. under the ticker "TRNM." The ETNs are designed for investors who seek exposure to the RBS US Mid Cap Trendpilot Index (USD) TR (the "Index"), which tracks either the performance of the S&P MidCap 400® Total Return Index (the "S&P 400 TR Index") or the yield on a hypothetical notional investment in 3-month U.S. Treasury bills (the "T-Bill Rate"), depending on the relative performance of the S&P 400 TR Index on a simple historical 200-day moving average basis.
Payment on the ETNs is linked to the performance of the Index, less an investor fee that is deducted daily at an annualized rate of 1.00% if the Index is tracking the S&P 400 TR Index or an annualized rate of 0.50% if the Index is tracking the T-Bill Rate. Investors have the right to require RBS N.V. to repurchase the ETNs on a daily basis, subject to a minimum repurchase requirement. RBS N.V., at its sole discretion, may also redeem the ETNs at any time prior to maturity.
"The RBS US Mid Cap TrendpilotTM ETNs enable investors to gain exposure to the S&P 400® Total Return Index utilizing an objective and transparent trend-following strategy," said Michael Nelskyla, Head of Structured Retail Distribution, Americas. "This is the second ETN in the TrendpilotTM series and we are excited about this new offering."
Latest news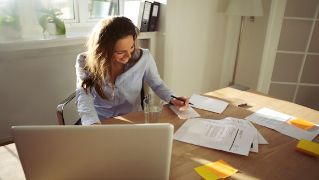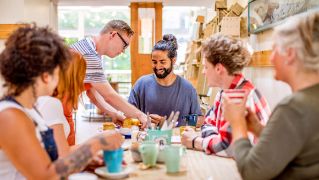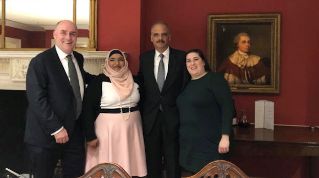 RBS Multicultural Network meets Eric Holder, 82nd US Attorney General
Simon McNamara, RBS Chief Administrative Officer and Executive Sponsor of the RBS Multicultural Network, recently hosted an event in discussion with Eric Holder, the first black US Attorney General. They discussed career, ethnicity, diversity and even a little bit of politics. At the event, Eric Holder shared his wisdom and experience with attendees from the RBS Executive committee and RBS Multicultural Network. Simon McNamara blogs about his experience meeting Eric, a BAME role model, and why diversity is so important to RBS.