RBS appoints Co-Heads for Latin America
RBS Securities Inc. announced today that Charles Achoa and Alex Maia have been appointed Co- Heads for Latin America, within its Global Banking & Markets division.
Both executives will report to Robert McKillip and Michael Lyublinsky, Co-Head's of RBS' Global Banking & Markets division in the Americas.
In their new regional capacities, Mr. Achoa and Mr. Maia will jointly chair the Latin American Executive Committee, composed of key regional senior executives. Mr. Achoa and Mr. Maia will also continue in their current product-specific roles, as Head of Latin America Debt Capital Markets and Head of Latin America Client Structuring & Solutions, respectively.
Robert McKillip and Michael Lyublinsky, Co-Head's of RBS' Global Banking & Markets division in the Americas, said, "Charles and Alex are seasoned industry professionals who have deep experience managing client relationships throughout Latin America. " Given Charles and Alex's extensive banking and markets expertise and proven track records of leading successful Latin American businesses, we are very confident in their abilities to enhance and expand our strategic roadmap for the region and deliver on that strategy."
Mr. Achoa began his career at RBS in August 2010 after spending over a decade at Credit Suisse, and previously DLJ, in New York, where he was responsible for structuring lending products for leading Brazilian corporations and institutions. Mr. Maia joined RBS in July 2010 from Prisma Risk Solutions, which he founded. He was previously Head of Latin America Origination and Distribution at Lehman Brothers, where he led derivatives, debt capital markets, and fixed income sales. Prior to that, he was a Managing Director at Morgan Stanley.
Media enquiries
Pholida Phengsomphone
Tel: +1 203 897 3350
Email: pholida.phengsomphone@rbs.com
Latest news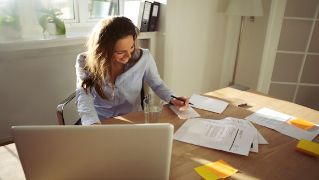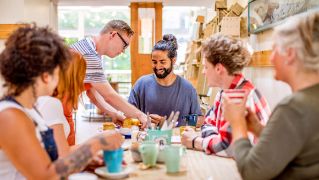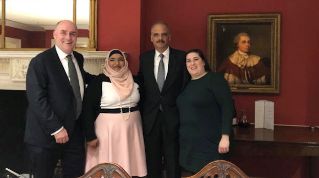 RBS Multicultural Network meets Eric Holder, 82nd US Attorney General
Simon McNamara, RBS Chief Administrative Officer and Executive Sponsor of the RBS Multicultural Network, recently hosted an event in discussion with Eric Holder, the first black US Attorney General. They discussed career, ethnicity, diversity and even a little bit of politics. At the event, Eric Holder shared his wisdom and experience with attendees from the RBS Executive committee and RBS Multicultural Network. Simon McNamara blogs about his experience meeting Eric, a BAME role model, and why diversity is so important to RBS.