A 2nd year of outstanding performance from mid and small-cap companies
The RBS HGSC Index report, published today by The Royal Bank of Scotland plc (RBS) and London Business School professors Elroy Dimson and Paul Marsh, shows that in 2010 mid- and small-cap companies had a second year of excellent share price performance.
Stephen Ford, Head of UK Mid-Markets at RBS said:
"Following another strong performance of the RBS HGSC Index in 2010, a period of consolidation is expected in the short term. Restructuring benefits coupled with strong balance sheets and top line appreciation should continue to underpin earnings upgrades over the course of 2011. Consequently we expect another year of outperformance against the main market."
The RBS HGSC Index measures the performance of the lowest tenth by value of the main UK equity market. Launched in 1987, the index has a unique 56-year back-history. In 2010, the HGSC gave a total return of 26.4%, which is 11.9 percentage points above the FTSE All-Share.
Joanna Parsons, Head of UK Mid-Market Research at RBS added:
"Over the full 56-year back-history, the RBS HGSC has beaten the annualised return on the FTSE All-Share by 3.4% per year. Following another year of strong returns in 2010, we see the potential for continued outperformance for small and mid-cap stocks during 2011, assuming equities trade as strongly as we predict. We expect growth to continue to outperform value, especially in 1H2011, and we flag companies with quality structural growth combined with reliable and growing yields and non-European revenue."
The report finds that, during 2010, smaller companies beat larger ones in 21 of the 26 worldwide markets in the study. Over 2000-2010, smaller companies beat larger ones in 24 of the 26 markets, with an average small-cap premium (the excess of smaller- over larger-company stock returns) of 7.5% per year.
The authors find that, over the long haul, value stocks and the smallest companies have beaten other constituents of the HGSC. But value and size can sometimes underperform, and the authors show that the UK is currently experiencing a prolonged period in which value-oriented and smaller small-cap stocks have underperformed.
London Business School Professors Elroy Dimson and Paul Marsh, the authors of the report, said:
"Between their March 2009 lows and end-2010, the FTSE All-Share returned 83.3%, the HGSC index 111.6%, and the HG1000 "minnows" index 117.6%. An investment in 1955 of GBP 1000 in the HGSC, with dividends reinvested, would today be worth GBP 3.25 million, as compared to GBP 0.62 million with the FTSE All-Share. Small- and mid-sized companies have had excellent performance over the short term and the long term."
In a reversal from the previous year's experience, momentum trading within the HGSC's universe was very profitable in 2010. Buying prior-year winners and avoiding prior-year losers would have generated an incremental return of 21.4%.
Among many other findings, the authors also show that HGSC constituents have ceased cutting dividends, and are now going through a stage of substantial dividend growth. Dividends from the HGSC were 20.1% higher in 2010 than in the previous year.
Latest news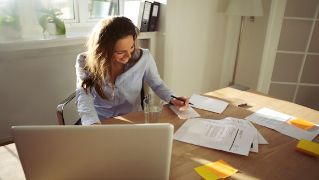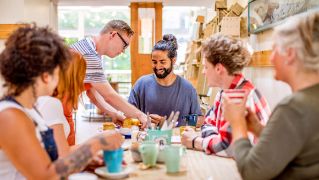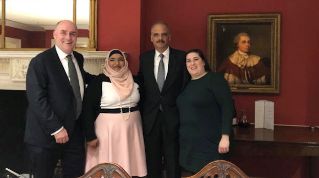 RBS Multicultural Network meets Eric Holder, 82nd US Attorney General
Simon McNamara, RBS Chief Administrative Officer and Executive Sponsor of the RBS Multicultural Network, recently hosted an event in discussion with Eric Holder, the first black US Attorney General. They discussed career, ethnicity, diversity and even a little bit of politics. At the event, Eric Holder shared his wisdom and experience with attendees from the RBS Executive committee and RBS Multicultural Network. Simon McNamara blogs about his experience meeting Eric, a BAME role model, and why diversity is so important to RBS.