RBS announces new Transaction Banking head for China
The Royal Bank of Scotland (RBS) has appointed Frank Hamer as Head of Global Transactions Services (GTS) for China. The appointment is part of the Bank's continued investment in its wholesale banking business in China.
RBS is a leading global player in international payments. The GTS business provides global cash and liquidity management, global trade services and commercial cards to corporate clients and financial institutions in over 40 countries. In his new role, Mr. Hamer will have responsibility for developing the RBS business in China, supporting both Chinese companies and global clients doing business in China.
Mr. Hamer, based in Shanghai, will report to Alan Goodyear, Head of Global Transaction Services for Asia Pacific, and Lawrence Lam, Greater China Chairman, RBS.
Commenting on the appointment, Mr Goodyear said: "China is a key market for RBS and I am delighted to announce Frank's appointment. Frank brings a wealth of knowledge and experience in Asia to this role which will be key as we move our Global Transaction banking franchise forward. RBS is well positioned with our combination of global banking, markets and transaction banking to help our clients in China and beyond respond to the challenges and opportunities being created in China, for example through the growth of offshore RMB trade settlement and other activity."
Mr. Hamer has over fifteen years experience in the financial services industry and has spent nearly ten years working in Greater China. Most recently he worked for LBBW (Landesbank Baden-Württemberg), where he was Head of its Asian businesses for four years. Prior to that, Mr. Hamer was with Deutsche Bank in China, where he ran Global Banking Division for Deutsche in the country.
RBS provides comprehensive wholesale banking services to major corporate and institutional clients in China and across the globe, through a locally-incorporated bank headquartered in Shanghai and a wholly owned leasing company in Beijing. RBS has also built multiple non-banking business platforms including joint ventures with Suzhou Trust and Galaxy Futures and RBS has been granted approval to set up a securities joint venture, Hau Ying Securities, to support debt and equity capital market underwriting for clients in China.
Media Enquiries:
Grace Ding + 86 21 2893 9675 / Grace.ding@rbs.com
Yuk Min Hui + 852 3961 3354 / yuk.min.hui@rbs.com
Latest news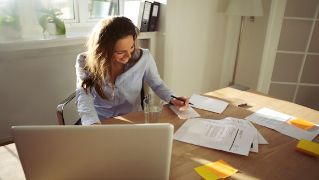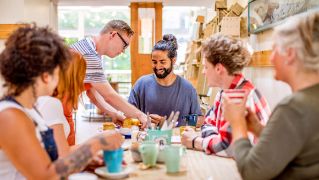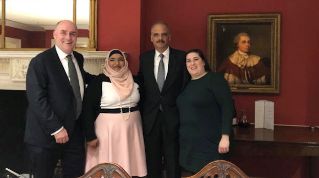 RBS Multicultural Network meets Eric Holder, 82nd US Attorney General
Simon McNamara, RBS Chief Administrative Officer and Executive Sponsor of the RBS Multicultural Network, recently hosted an event in discussion with Eric Holder, the first black US Attorney General. They discussed career, ethnicity, diversity and even a little bit of politics. At the event, Eric Holder shared his wisdom and experience with attendees from the RBS Executive committee and RBS Multicultural Network. Simon McNamara blogs about his experience meeting Eric, a BAME role model, and why diversity is so important to RBS.