NatWest helps independent pharmacy open new outlet
An independent Merseyside pharmacy business has invested more than £400k to build a new outlet after securing funding from NatWest's healthcare team.
Davey's Chemists has opened its purpose built pharmacy adjacent to the new Bluebell Lane Health Centre in Huyton. The pharmacy replaces an older outlet which also stood on Bluebell Lane.
Pharmacist John Davey established the business almost 25 years ago with the opening of an outlet on Dinas Lane in Huyton. Davey's now consists of five pharmacies in the Huyton and Kensington area, employing 25 staff. John is planning to open two more pharmacies during the course of this year.
The new pharmacy features a £170K robotic dispensing system which electronically selects the ordered medication. The system, which has been funded by Lombard, the asset finance arm of NatWest, will help reduce waiting times for prescriptions and reduce the risk of dispensing errors. It also will help to reduce waste by preventing stock hoarding and allows the pharmacist to spend more time with their patients.
John Davey, owner of Davey's Chemists, said: "It has taken a lot of hard work to open and we are delighted to welcome the first local residents to our new pharmacy. Our aim is to provide them with a modern and efficient pharmacy service which meets their personal needs."
NatWest's Liverpool-based healthcare team provided funding for the project. Dave Hall, Relationship Manager at NatWest, said: "John is an experienced professional with a great knowledge of the local pharmacy market.
"The new pharmacy is very impressive and is situated right at the heart of the community. We are very happy to provide financial support for this venture."
For further information please contact:
Mark Lester
Regional Communications Manager, NatWest
+44 (0) 7917 598 585
mark.lester@rbs.co.uk
Latest news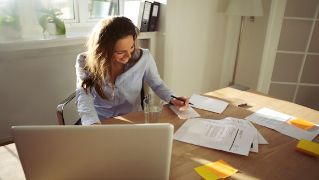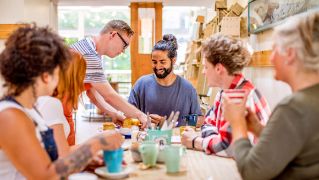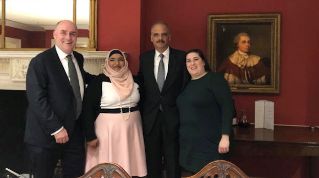 RBS Multicultural Network meets Eric Holder, 82nd US Attorney General
Simon McNamara, RBS Chief Administrative Officer and Executive Sponsor of the RBS Multicultural Network, recently hosted an event in discussion with Eric Holder, the first black US Attorney General. They discussed career, ethnicity, diversity and even a little bit of politics. At the event, Eric Holder shared his wisdom and experience with attendees from the RBS Executive committee and RBS Multicultural Network. Simon McNamara blogs about his experience meeting Eric, a BAME role model, and why diversity is so important to RBS.