NatWest backs expansion at Lancaster brewery
An Independent brewery established just six years ago is to more than double its production capacity by moving to larger premises after securing funding from NatWest.
Lancaster Brewery has made a significant investment to move its operations from Lansil Industrial Estate to the former Redwood Garden Centre site on Lancaster Leisure Park. Next month it will begin producing 200 barrels a week – a significant increase from the 80 barrels a week it produced at its old premises.
The new site, which has the capacity to produce up to 450 barrels per week, will also house a bar, visitor's centre, a shop and a sampling room. NatWest commercial banking in Lancaster provided a £300k loan to the brewery to help fund the project.
Lancaster Brewery was formed in 2005, produces four different types of ales, which are predominantly sold to national retailers and export markets in Scandanavia, Holland, USA and Estonia.
Matt Jackson, MD from Lancaster Brewery, said: "It has taken 18 months to reach this position so we are delighted to finally move into new premises. The capacity of the old site restricted our plans to grow the business and therefore it was essential to find a larger base. It is an exciting development which opens up new opportunities for Lancaster Brewery. In particular we now have the capacity to provide more beer for the local market and also to start supplying new customers overseas."
Jon Halliday, Senior Relationship Manager for NatWest, said: "Matt and his Management team have considerable experience in this market and have built a successful business in a highly competitive sector. The new base and increased brewing capacity will allow them to further develop Lancaster Brewery both in the UK and overseas."
For further information please contact:
Mark Lester
Regional Communications Manager, NatWest
Tel: +44 (0) 7917 598 585
Email: mark.lester@rbs.co.uk
Latest news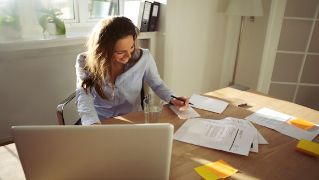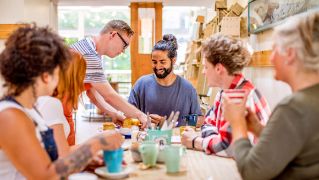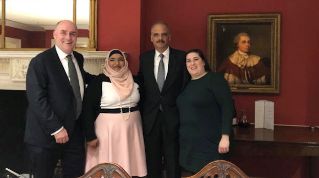 RBS Multicultural Network meets Eric Holder, 82nd US Attorney General
Simon McNamara, RBS Chief Administrative Officer and Executive Sponsor of the RBS Multicultural Network, recently hosted an event in discussion with Eric Holder, the first black US Attorney General. They discussed career, ethnicity, diversity and even a little bit of politics. At the event, Eric Holder shared his wisdom and experience with attendees from the RBS Executive committee and RBS Multicultural Network. Simon McNamara blogs about his experience meeting Eric, a BAME role model, and why diversity is so important to RBS.