Welsh charities set for £162,000 windfall
Community groups and charities across Wales are in line for an even bigger windfall from NatWest's community fund this year as the bank increases its funding pot for good causes.
Following the success of the bank's community funding initiative launched in 2010, which saw £65,000 awarded to 39 charities in all parts of Wales, the scheme has been enhanced. In 2011, £18,000 is available to organisations in each of the bank's Welsh regions, an increase of £12,000 on last year.
Welsh communities will benefit from a total of £162,000 in fund awards through CommunityForce this year. It is hoped the initiative will raise awareness of the nominated charities and organisations and encourage people to get involved as volunteers. By bidding for a share of the fund, charities and projects will become part of a local online network giving them greater visibility, and the opportunity to attract volunteers from the local area.
NatWest staff will also get involved by volunteering their time as part of the bank's customer charter commitment to deliver 7,000 days of community volunteering this year.
Until 4 September 2011, organisations and charities can apply for a CommunityForce award online at www.natwest.com/communityforce. On 26 September an online public vote will begin, to decide which three causes in each area will receive £6,000 each, ensuring that the organisations that benefit are those that matter most to the local community. The winners will be announced in November.
In 2010, over 600 UK projects benefited from the fund. This year in the UK, £1.9 million will be awarded to good causes nationwide.
Mark Douglas, NatWest Regional Retail Director for Wales, said: "NatWest has a long and proud history of supporting local communities across Wales and I'm delighted that my teams across Wales are now able to offer even more money to good causes this year. Giving the community the chance to vote for the winners will ensure these funds go to the organisations local people value the most."
Latest news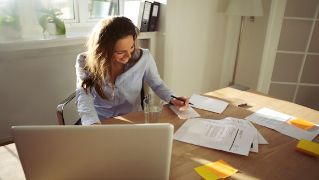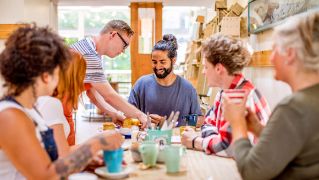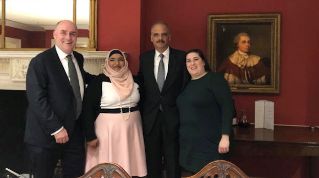 RBS Multicultural Network meets Eric Holder, 82nd US Attorney General
Simon McNamara, RBS Chief Administrative Officer and Executive Sponsor of the RBS Multicultural Network, recently hosted an event in discussion with Eric Holder, the first black US Attorney General. They discussed career, ethnicity, diversity and even a little bit of politics. At the event, Eric Holder shared his wisdom and experience with attendees from the RBS Executive committee and RBS Multicultural Network. Simon McNamara blogs about his experience meeting Eric, a BAME role model, and why diversity is so important to RBS.