Lancashire bakery expand production facilities with NatWest help
An independent Burnley-based bakery which supplies several national retailers and supermarket chains has purchased additional premises in response to increasing demand for its products.
Cherrytree Bakery has invested £425k to purchase and fit out two additional units adjacent to its main production facility on Billington Road Industrial Estate. NatWest's commercial banking team in Blackburn provided funding for the project.
Established in 1984, Cherrytree produces several different varieties of cakes, buns, loaves and muffins. These are supplied to high street retailers and supermarket chains such as Sainsbury, Morrison and Asda. Cherrytree also produces supermarket own brand label products and supplies its bakery goods to one of the UK's largest coffee chains.
The fast-growing business, which employs 83 staff, has seen its sales treble in the last four years to reach £6m. Its directors are confident the additional production capacity provided by the new units will help the business break through the £10m turnover barrier.
Gary Entwistle, Cherrytree Bakery's Managing Director, said; "The business has grown significantly in the past few years and we continue to secure orders from both existing and new customers. The investment we have made have made to acquire new premises and increase our production capacity ensures we now have the facilities in place to meet this demand."
Sean O'Malley, NatWest Relationship Director, added; "Cherrytree has established a national customer base due to the quality of its products and the speed in which it can turnaround customer orders. This investment will undoubtedly strengthen their production process and help them maintain a competitive edge in the market."
Latest news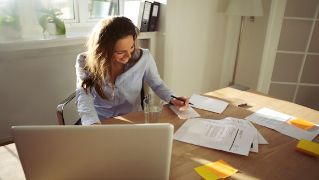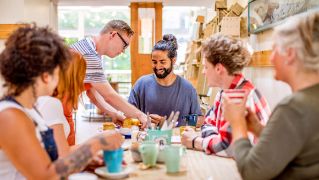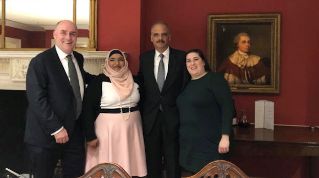 RBS Multicultural Network meets Eric Holder, 82nd US Attorney General
Simon McNamara, RBS Chief Administrative Officer and Executive Sponsor of the RBS Multicultural Network, recently hosted an event in discussion with Eric Holder, the first black US Attorney General. They discussed career, ethnicity, diversity and even a little bit of politics. At the event, Eric Holder shared his wisdom and experience with attendees from the RBS Executive committee and RBS Multicultural Network. Simon McNamara blogs about his experience meeting Eric, a BAME role model, and why diversity is so important to RBS.