RBS strengthens India Equities business with senior hire
The Royal Bank of Scotland Group (RBS) today announced the appointment of Devesh Kumar as Head of Equities, India in a further move to grow the Equities business in India and the region.
Mr. Kumar is responsible for all of RBS's cash equity (research and sales), equity derivative and equity financing businesses in India. He is based in Mumbai, reporting jointly to Peter Irvine, Head of Asia Pacific (APAC) Equities and Ramit Bhasin, Head of Markets, India.
"With more than twenty years experience in equities and banking, Devesh will add significant strength to our Equities team. His appointment is a demonstration of our continued commitment to growing the Equities business in the region", said Peter Irvine.
"India is a core market for the RBS Group and we see huge growth potential here. Devesh will play a key role in our plan to make RBS a top ten equities house in the market", added Ramit Bhasin.
Mr. Kumar joins RBS from Fortune Financial Services India, where he was the group CEO. Prior to that, he held several roles at Centrum Broking and ICICI Securities, where he built their equities business, as well as ABN Amro Asia Equities, Daewoo Finance India, W.I. Carr, Unit Trust of India and IDBI Bank.
Mr. Kumar holds a Masters degree in Economics from the Delhi School of Economics (1985), and a Bachelors degree in Arts with Honours in Economics from (Kirorimal College), Delhi University (1983).
Media Enquiries:
Jane Ong +91-22-66372574 / jane.ong@rbs.com
Preeti Harkare +91-96-54418182 / preeti@adfactorspr.com
Lisa Irvine +852 3961 3351 / lisa.irvine@rbs.com
Latest news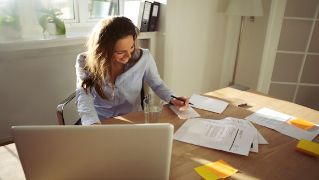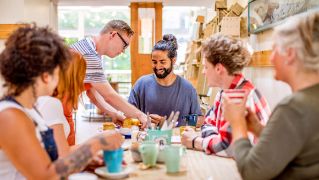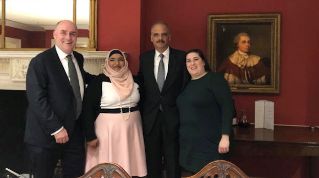 RBS Multicultural Network meets Eric Holder, 82nd US Attorney General
Simon McNamara, RBS Chief Administrative Officer and Executive Sponsor of the RBS Multicultural Network, recently hosted an event in discussion with Eric Holder, the first black US Attorney General. They discussed career, ethnicity, diversity and even a little bit of politics. At the event, Eric Holder shared his wisdom and experience with attendees from the RBS Executive committee and RBS Multicultural Network. Simon McNamara blogs about his experience meeting Eric, a BAME role model, and why diversity is so important to RBS.