RBS Selected by the Pro Bono Partnership as Corporate Volunteer of the Year
RBS today announced that the Pro Bono Partnership has selected the firm as 'Corporate Volunteer of the Year' in recognition of the volunteer assistance that attorneys within its Global Banking & Markets division in the Americas have provided to local non-profit organizations throughout Connecticut and the New York metropolitan area.
Substantially leveraging the impact of in-house legal staff, the Pro Bono Partnership annually recruits and mobilizes hundreds of attorneys from major corporations and law firms to donate time and expertise on behalf of non-profit clients, enhancing their ability to improve conditions in their communities, particularly for the poor and vulnerable. Since its founding in 1997, the Partnership has assisted as many as 1,400 non-profit organizations on thousands of legal matters.
Over a dozen attorneys in RBS' Global Banking & Markets division in the Americas have completed more than 40 projects for local non-profit organizations through the Pro Bono Partnership over the past eight years. Legal services provided by RBS' attorneys include contract review, advice on employment law matters, assistance in drafting policies and procedures, and help with general corporate matters, such as opening new offices or managing mergers and acquisitions.
Anahaita Kotval, General Counsel, Global Banking & Markets, Americas, said, "We are very pleased and honored to be recognized by the Pro Bono Partnership as Corporate Volunteer of the Year. Employee volunteering is a critical component of our ongoing initiatives to support the communities in which we work and live. We look forward to continuing to leverage our legal skills and expertise to assist the non-profit clients of this terrific organization."
The Partnership's Executive Director, Rick Hobish said, "It is an honor to work with RBS and its Legal Department. Their leadership and support of our pro bono program has benefited thousands of people served by the non-profit organizations they have assisted. They are to be applauded for their efforts."
Latest news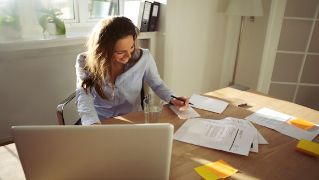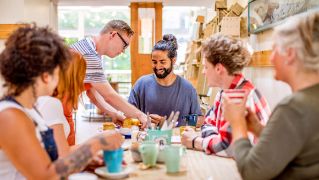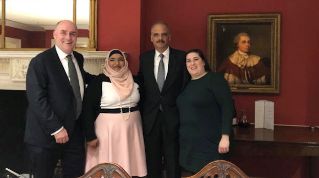 RBS Multicultural Network meets Eric Holder, 82nd US Attorney General
Simon McNamara, RBS Chief Administrative Officer and Executive Sponsor of the RBS Multicultural Network, recently hosted an event in discussion with Eric Holder, the first black US Attorney General. They discussed career, ethnicity, diversity and even a little bit of politics. At the event, Eric Holder shared his wisdom and experience with attendees from the RBS Executive committee and RBS Multicultural Network. Simon McNamara blogs about his experience meeting Eric, a BAME role model, and why diversity is so important to RBS.