Gillingham Scouts scoop NatWest prize
Gillingham Scout leader Colin Westbrook today took some of his scouts on a visit to the town's NatWest branch. They were there to receive the congratulations of the staff after they were announced as the winner of a NatWest Community Fund award.
Last August NatWest launched a new fund, as part of its customer charter, to support local charities and projects, and invited customers and local people to decide who would benefit from this new community initiative. 380 individual funds of £5,000 were created nationwide, with £3,000 set to be awarded to the most popular good cause and £1,000 to the two runners up.
After weeks of voting a panel, made up of local bank officials, customers and community figures carefully examined the nomination papers and chose Gillingham Car Link Scheme, Gillingham Scouts and Sarum Youth F.C, as the three charities to benefit from North Dorset's fund. The local community have since voted on which of the three charities would receive the £3,000 top donation and which two would each receive £1,000 – and Gillingham Scouts came out on top.
Chris Penney, Manager of NatWest's Gillingham Branch, said: 'The Community Fund really captured the imagination of the local community and I would like to say a big thank you to all those that took the time to nominate and then vote. All three charities are winners but for Gillingham Scouts it is obviously an extra special time."
Scout Leader, Colin Westbrook, said: "Our thanks to NatWest Bank and it's customers for the support to our project"
Media Enquiries:
Suzanne Turnbull
NatWest Media Relations Manager
Telephone: 07799 408998.
Email: suzanne.turnbull@rbs.co.uk
Latest news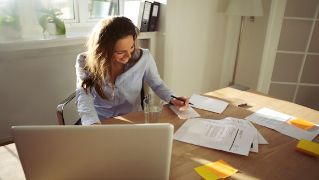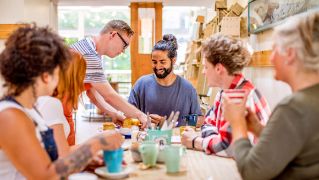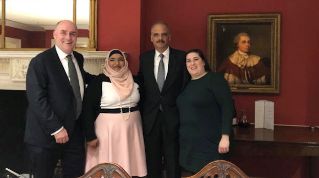 RBS Multicultural Network meets Eric Holder, 82nd US Attorney General
Simon McNamara, RBS Chief Administrative Officer and Executive Sponsor of the RBS Multicultural Network, recently hosted an event in discussion with Eric Holder, the first black US Attorney General. They discussed career, ethnicity, diversity and even a little bit of politics. At the event, Eric Holder shared his wisdom and experience with attendees from the RBS Executive committee and RBS Multicultural Network. Simon McNamara blogs about his experience meeting Eric, a BAME role model, and why diversity is so important to RBS.