Branch Closure Customer & Community Engagement

---
RBS is fully committed to the Access to Banking protocol (developed in partnership with the UK Government's Department for Business Innovation and Skills). We believe it's the right thing to do for our customers and it's consistent with our commitment to engage and support the local community when a branch closes. The difficult decision to close a branch is done on a case-by-case basis and takes into account a wide range of factors. This includes branch usage by personal and small business customers, and alternative ways to bank in the local area.
The customer and community engagement assessments for each branch can be found below.

For all media queries in relation to this information please contact the RBS Press Office.
Read the branch protocol that RBS has signed up to [PDF 342KB]
Related news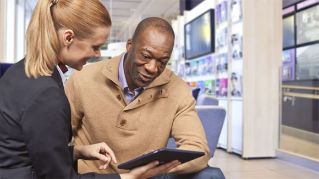 New access to banking guidelines published
Following consultation with the banking industry, the Department of Business, Innovation & Skills have published guidelines on access to banking for banks that are closing branches.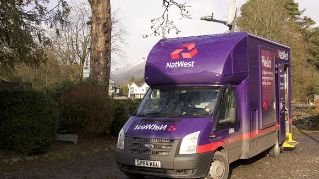 Banking on the move
Alan Roberts gives us some insight into life on our mobile branch and explains how understanding your customers is key to integrating yourself into the community.