News and opinion
Shine on - Economics Weekly
Often left in the shadow of a resurgent service sector, finally it's the manufacturers' time to step into the sunshine.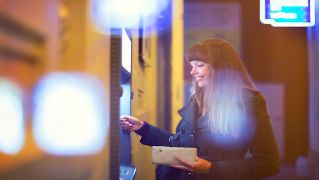 Generation Cashless
NatWest research shows that over 50 per cent of 18-34 year olds have gone out and forgotten to take their debit card or wallet.
Our brands
RBS provides a wide range of products and services to personal, commercial and large corporate and institutional customers through a number of well-known banking brands.
More on RBS.com
About us
Information about our organisation and business strategy.
Investor relations
Review our financial performance and share information.
RBS banking
Log in, locate a branch or find out about personal or business banking products.